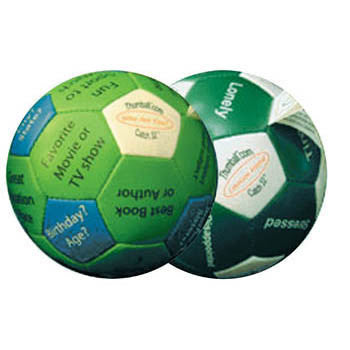 Great for group ice-breakers!
Includes the Who are You? and Emotions Mania? thumballs
Ages: 3 and up
This entertaining game transforms a game of catch into a stimulating conversation, group ice-breaker, or effective communication tool. Catch the ball and respond to the word or phrase under your thumb. Define the word, answer the question, act out the emotion...the options are limitless. Each ball focuses on a different topic: Who are You and Emotions Mania. Instructions Included.
Set includes one each of the following: