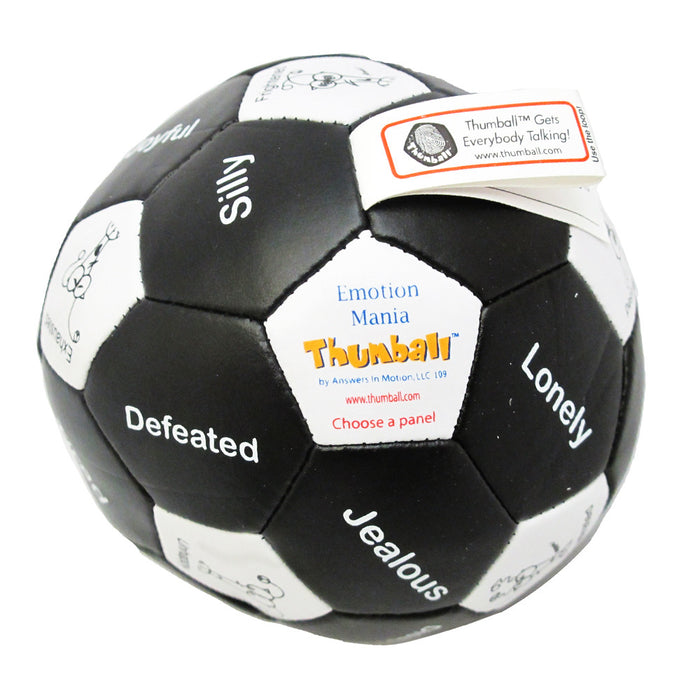 Great tool for working with groups

Facilitate discussion about emotions in a fun game format

Ages: 3 and up
This entertaining game transforms a game of catch into a stimulating conversation, group ice-breaker, or effective communication tool. Catch the ball and respond to the word or phrase under your thumb. Define the word, answer the question, act out the emotion...the options are limitless. Instructions Included.
This product is also part of the Thumball Set