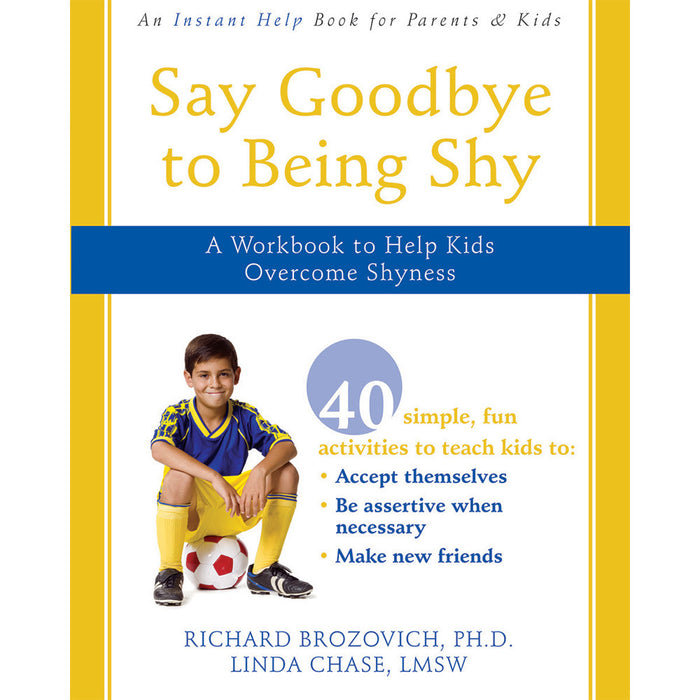 Say Goodbye To Being Shy Workbook
Help children build confidence and assertiveness
Great tool for children who suffer from occasional shyness or those whose shyness overshadows much of their daily life
Includes over 40 activities and reproducible worksheets
Ages: 6-12
When is shyness just a facet of your child's personality, and when is it a problem? Even occasional shyness can inhibit your child from making friends, being open to new hobbies and experiences, and performing well in school. This book features more than forty fun activities kids and parents can do together to build confidence and assertiveness, useful attributes with lifelong benefits. Your child will learn to:
Notice and celebrate small triumphs over shyness in everyday life, Relax when they feel anxious, Make eye contact, Say hi and use welcoming body language to make new friends, Speak with confidence.
This book is also part of the Instant Help Books Set.