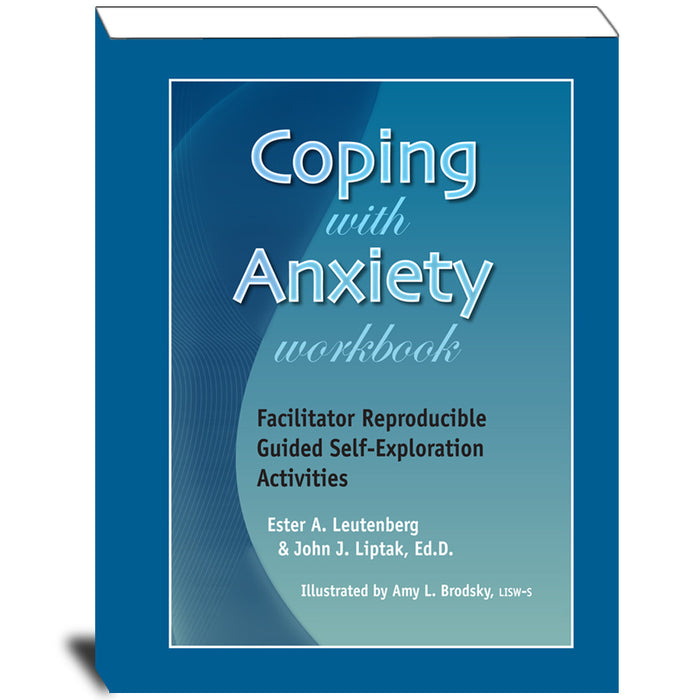 Coping with Anxiety Workbook
Can be used with a variety of participants to cope more effectively with various forms of anxiety

Includes reproducible activities to guide participants through self-exploration

Each chapter includes notes for the facilitator
The Coping with Anxiety Workbook: Facilitator Reproducible Guided Self-Exploration Activities. This workbook contains assessments and guided self-exploration activities that can be used by a practitioner with a variety of populations to help participants cope more effectively with the various forms of anxiety. Fear and anxiety are experiences that are familiar to everyone, but many people often have a serious problem with anxiety at some point in their lives. Each chapter of this workbook begins with an annotated table of contents with notes and examples for the facilitator. Each chapter contains two primary elements:
1) A set of assessments to help participants gather information about themselves in a focused situation, and
2) A set of guided self-exploration activities to help participants process information and learn more effective ways of behaving to cope with anxiety in their lives. The activities are divided into four chapters to help you identify and select assessments easily and quickly.
Chapter 1: Anxiety Triggers
This chapter helps participants identify and learn to recognize their anxiety triggers.
Chapter 2: Fear Factor
This chapter helps participants identify and explore the intensity of their fears in life.
Chapter 3: Anxiety Symptoms
This chapter helps participants identify and explore how they experience symptoms of anxiety.
Chapter 4: Coping With Anxiety
This chapter helps participants understand how effectively they are preventing and coping with anxiety in life.
All of the guided activities are fully reproducible for use with your clients/participants.