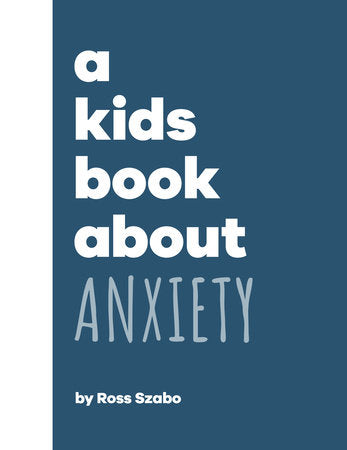 A Kids Book About Anxiety
An honest exploration of the symptoms of anxiety and what learning to manage it can look like. 

This is a book about anxiety. Having anxiety doesn't just mean you feel nervous sometimes or need to calm down. It means having an uncontrollable feeling that gets in the way of what you normally do, or something new that you'd like to do. 

Covering themes of anxiety, fear, loneliness, and crying. This book for kids aged 5-9 explores the impact anxiety can have and the steps they can take to begin to manage any anxious feelings they might have. 

A Kids Book About Anxiety features: 

– A large and bold, yet minimalist type-driven design that allows kids freedom to imagine themselves in the words on the pages.
– A friendly, approachable, yet empowering, kid-appropriate tone throughout.
– An author who has first-hand experience on the topic of anxiety.