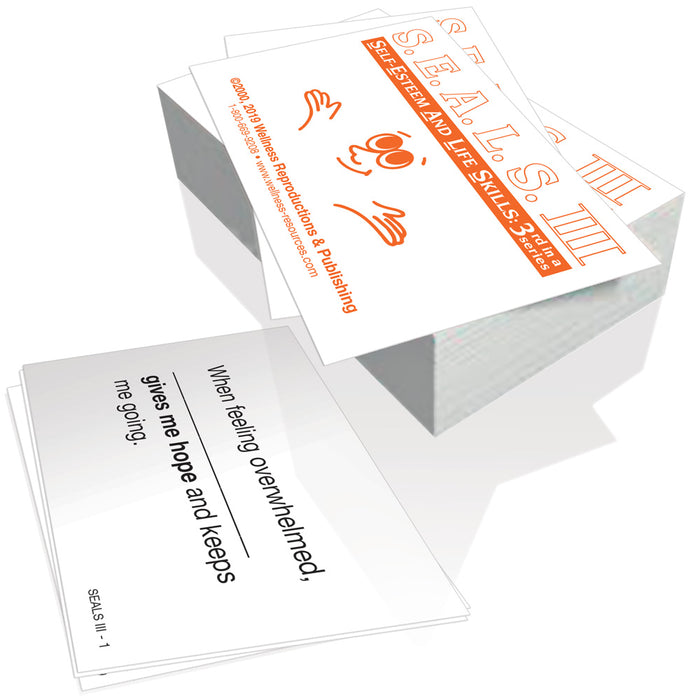 Help build self-esteem in teens

Can be used alone or with

S.E.A.L.S. III Book

Ages 12-18
Each card in the deck corresponds to an activity in the S.E.A.L.S. III Book. Cards have proven equally effective when used together or as a stand alone item.
Topics:
Body Image
Communication
Conflict Resolution
Coping Skills
Creative Expression
Humor
Job Readiness
Leisure Skills
Nurturance
Relapse Prevention
Relationships
Responsibility
Roles
Self-Awareness
Self -Esteem
Sexual Health
Social Skills
Stress Management
Suicide Issues
Values
This product is also part of the S.E.A.L.S. Card Deck Set and the S.E.A.L.S. III Book and Cards Set.