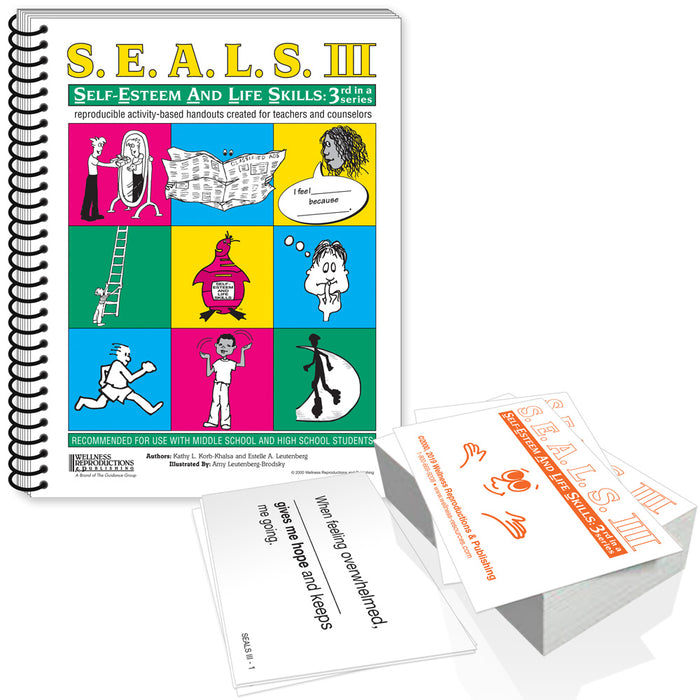 S.E.A.L.S. III Book & Cards Set
Help build self-esteem in teens!

Each activity in the book corresponds

Includes

reproducible activities

Ages 12-18
This set includes the S.E.A.L.S. III Book and Card Game. The book contains 75-80 handouts with role-plays, a glossary, and a reproducible activities. The card game corresponds to the book and proves effective when used together or as standalone items.
Topics:
Coping Skills
Expressive Arts
Fear
Goal Setting
Grief
Humor
Independent Living/Transition Skills
Interpersonal Skills
Leisure
Making Changes
Positive Outlook
Recovery
Relationships
Self-Awareness
Self-Esteem
Spirituality
Stress Management
Supports
This product is also part of the S.E.A.L.S. Books & Cards Set.