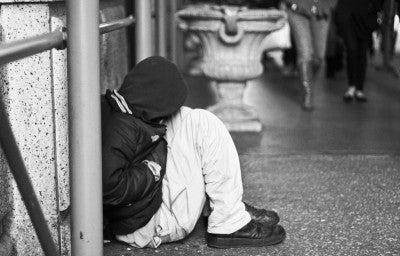 Spotlight on Teen Depression
Today marks a sad anniversary in the history of the American school system. It was on this day, April, 20, 1999 that the first massive school shooting in our country's history took place in Columbine, CO. Thirteen years later, we are still plagued by school shootings at least a few times each year and, in many cases, the cause of these shooting is related to depression and
drug abuse
on the part of the shooter(s). In that vein, as educators and as responsible members of society, it is our duty to be on the lookout for signs and symptoms of
depression in our students
and children, which means staying up-to-date on the newest research surrounding this debilitating illness. That is why today's CW News will spotlight teen depression and two new studies that shed some light on its causes and diagnosis. [caption id="attachment_1381" align="alignleft" width="300" caption="Image courtesey of Maggie Smith"]
[/caption] The first study hails from the University of Montreal and represents one of the largest studies to date that looks at the correlation between depressive symptoms and drug use – specifically focusing on methamphetamines (speed) and
ecstasy
. This five year study shows a definitive connection between the use of these drugs and the long term mental health of teens and is a good reminder to us all to reinforce anti-drug messages and support those students we know have a problem rather than shun or ignore them. The second study looks at a more clinical side of depression. This work from Northwestern University is a groundbreaking diagnostic tool that identifies specific genetic markers related to
major depression
. Through blood tests, this new method can objectively diagnose depression in teens and serve as a tool to help teens and their parents get the help they need. Even more encouraging is this test's ability to isolate differing types of depression which may require differing treatment approaches. Because of the massive hormonal mood swings among the teen set, this objective test could make a huge difference in terms of getting help to those who need it most, but may be hesitant to talk about it in the realm of a subjective evaluation.
Speed and Ecstasy Associated with Depression in Teenagers
From the University of Montreal reprinted from
Newswire
A five year study conducted with thousands of local teenagers by University of Montreal researchers reveals that those who used speed (meth/ampthetamine) or ecstasy (MDMA) at fifteen or sixteen years of age were significantly more likely to suffer elevated depressive symptoms the following year. "Our findings are consistent with other human and animal studies that suggest long-term negative influences of synthetic drug use," said co-author Frédéric N. Brière of the School Environment Research Group at the University of Montreal. "Our results reveal that recreational MDMA and meth/amphetamine use places typically developing secondary school students at greater risk of experiencing depressive symptoms." Ecstasy and speed-using grade ten students were respectively 1.7 and 1.6 times more likely to be depressed by the time they reached grade eleven. The researchers worked with data provided by 3,880 students enrolled at schools in disadvantaged areas of Quebec. The participants were asked a series of questions that covered their drug use – what they had used in the past year or ever in their life – and their home life. Depressive symptoms were established by using a standard epidemiological evaluation tool. 310 respondents reported using MDMA (8%) and 451 used meth/amphetamines (11.6%). 584 of all respondents were identified as having elevated depressive symptoms (15.1%). The range of questions that the researchers asked enabled them to adjust their statistics to take into account other factors likely to affect the psychological state of the student, such as whether there was any conflict between the parents and the participant. "This study takes into account many more influencing factors than other research that has been undertaken regarding the association between drugs and depression in teenagers," Brière said. "However, it does have its limitations, in particular the fact that we cannot entirely rule out the effects of drug combinations and that we do not know the exact contents of MDMA and meth/amphetamine pills." The study's authors would like to do further research into how drug combinations affect a person's likelihood to suffer depression and they are keen to learn more about the differences between adults and adolescents in this area. "Our study has important public health implications for adolescent populations," said Jean-Sébastien Fallu, a professor at the University of Montreal and study co-author. "Our results reinforce the body of evidence in this field and suggest that adolescents should be informed of the potential risks associated with MDMA and meth/amphetamine use." About this study Frédéric N. Brière, Jean-Sébastien Fallu, Michel Janosz, and Linda S. Pagani published "Prospective associations between meth/amphetamine (speed) and MDMA (ecstasy) use and depressive symptoms in secondary school students" in the Journal of Epidemiology & Community Health on April 18, 2012. The study received funding from Fonds Québécois de Recherche sur la Santé et la Société (FQRSC, 2007-NP-112947). Frédéric Brière is affiliated with the University of Montreal's School Environment Research Group. Jean-Sébastien Fallu is affiliated with the University of Montreal's School Environment Research Group, School of Psycho-Education, and Public Health Research Institute. The University of Montreal is officially known as Université de Montréal.
First Blood Test to Diagnose Major Depression in Teens
From Northwestern University and
Translational Psychiatry
reprinted from
Science Daily
A Northwestern Medicine scientist has developed the first blood test to diagnose major depression in teens, a breakthrough approach that allows an objective diagnosis by measuring a specific set of genetic markers found in a patient's blood. The current method of diagnosing depression is subjective. It relies on the patient's ability to recount his symptoms and the physician's ability and training to interpret them. Diagnosing teens is an urgent concern because they are highly vulnerable to depression and difficult to accurately diagnose due to normal mood changes during this age period. The test also is the first to identify subtypes of depression. It distinguished between teens with major depression and those with major depression combined with anxiety disorder. This is the first evidence that it's possible to diagnose subtypes of depression from blood, raising the hope for tailoring care to the different types. "Right now depression is treated with a blunt instrument," said Eva Redei, a professor of psychiatry and behavioral sciences at Northwestern University Feinberg School of Medicine and lead investigator of the study, published in
Translational Psychiatry
. "It's like treating type 1 diabetes and type 2 diabetes exactly the same way. We need to do better for these kids." "This is the first significant step for us to understand which treatment will be most effective for an individual patient," added Redei, also the David Lawrence Stein Professor of Psychiatric Diseases Affecting Children and Adolescents. "Without an objective diagnosis, it's very difficult to make that assessment. The early diagnosis and specific classification of early major depression could lead to a larger repertoire of more effective treatments and enhanced individualized care." The estimated rates of major depressive disorder jump from 2 to 4 percent in pre-adolescent children to 10 to 20 percent by late adolescence. Early onset of major depression in teens has a poorer prognosis than when it starts in adulthood. Untreated teens with this disease experience increases in substance abuse, social maladjustment, physical illness and suicide. Their normal development is derailed, and the disease persists into adulthood. The depressed teens in the study were patients of Kathleen Pajer, M.D., a co-first author of the study, and her colleagues from the Research Institute of Nationwide Children's Hospital in Columbus, Ohio. Pajer is now head of Dalhousie University's division of child and adolescent psychiatry in Nova Scotia, Canada. The study subjects included 14 adolescents with major depression who had not been clinically treated and 14 non-depressed adolescents, all between 15 to 19 years old. The depressed and control subjects were matched by sex and race. Redei's lab tested the adolescents' blood for 26 genetic blood markers she had identified in previous research. She discovered 11 of the markers were able to differentiate between depressed and non-depressed adolescents. In addition, 18 of the 26 markers distinguished between patients that had only major depression and those who had major depression combined with anxiety disorder. The blood analysis was done by Brian Andrus from Redei's lab, the other co-first author of the study, who was blind to the diagnoses of the subjects. "These 11 genes are probably the tip of the iceberg because depression is a complex illness," Redei said. "But it's an entree into a much bigger phenomenon that has to be explored. It clearly indicates we can diagnose from blood and create a blood diagnosis test for depression." Redei first isolated and identified the genetic blood markers for depression and anxiety based on decades of research with severely depressed and anxious rats. The rats mirror many behavioral and physiological abnormalities found in patients with major depression and anxiety. Further indicating the challenge in working with depressed adolescents, none of the teens who were diagnosed with depression opted for treatment. "Everybody, including parents, are wary of treatment, and there remains a social stigma around depression, which in the peer-pressured world of teenagers is even more devastating," Redei said. "Once you can objectively diagnose depression as you would hypertension or diabetes, the stigma will likely disappear."