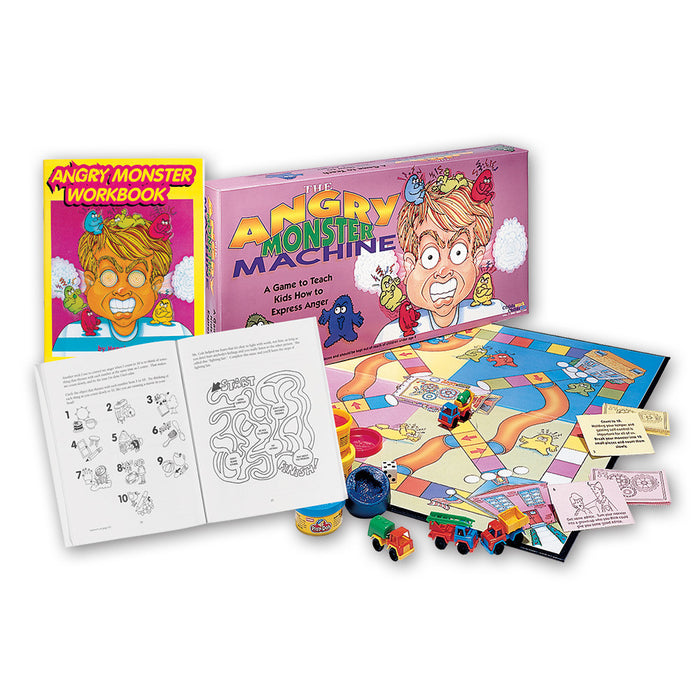 The Angry Monster Machine Bundle
This ingenious bundle helps youngsters control their anger
Teach children how to control their anger and develop coping mechanisms
Includes The Angry Monster Board Game and Workbook
Ages: 5-12
Bundle includes:
The Angry Monster Machine Board Game
This game is designed to provide insight into both the root(s) of the problem and to introduce alternative coping mechanisms to deal with symptomatic anger.
The Angry Monster Workbook 
Written by Hennie Shore, Illustrated by Renee Williams. Tells the story of how Arnold learned to tame the angry monster that used to make him lose his temper, say rude things to other people, and get into fights.