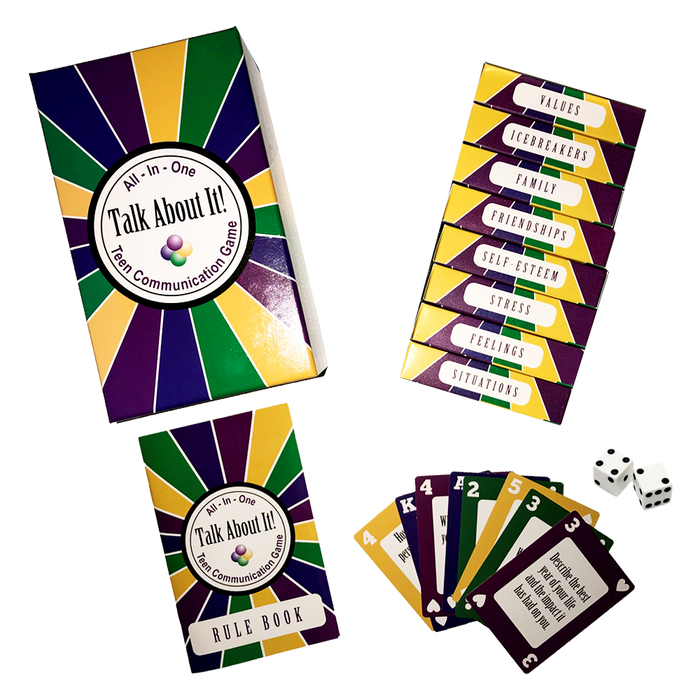 Talk About It! Teen Communication Game
Product Number :
100U91800
Excellent tool for facilitating conversation & therapy
12 games, & 8 decks of cards
Can be used by clinicians, parents, & educators
Talk About It is a versatile set of 12 games that facilitate conversation and engage teens.  Talk About It includes eight topic decks, suggestions for play, and two dice. Topics include Icebreakers, Values, Family, Friendships, Self-Esteem, Stress, Feelings, and Situations. Talk About It helps clinicians, educators, parents and others build strong relationships with teens in a fun, simple, and low-pressure way!