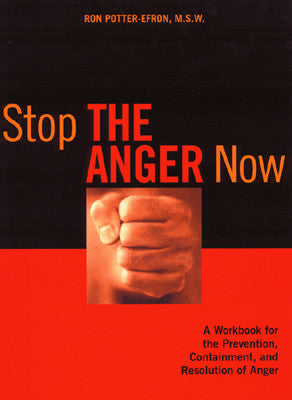 A Workbook for the Prevention, Containment, and Resolution of Anger
by Ron Potter-Efron, M.S.W., Ph.D.
The 48 exercises in this comprehensive and easy-to-use workbook make anger control an accessible skill by distilling it into three basic components:
Prevention

Containment

Resolution

Although it is useful for anyone who wants to learn concrete ways to deal with anger, this workbook is specifically tailored toward individuals who get angry too often, who lose control of their anger, or who cannot let go of their anger once a situation is resolved. As the title promises, this workbook will help you stop the anger now.