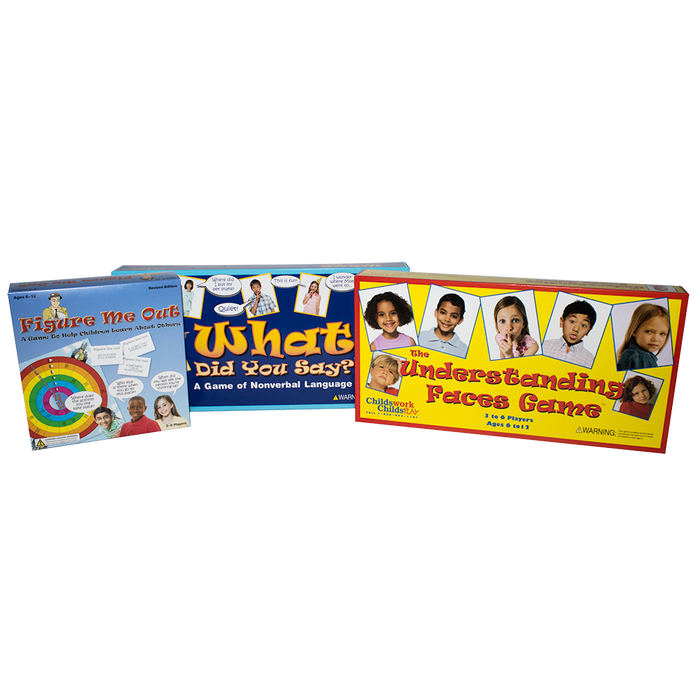 Social Skills Asperger's Games, Set of 3
Teach social skills to children with Asperger's Syndrome

Includes 3 games focusing on reading nonverbal cues, interacting with peers, and reading facial expressions

For 2-6 players or 3-6 players

Ages: 6-12
Help children learn proper social skills with this new game set. Better communication, reading body language, and reading others' feelings and emotions are explored while having fun. The games are particularly effective for children with Asperger's Syndrome.
Set includes one each of the following board games:
Great for kids with Asperger's syndrome or those who have difficulty with reading emotions. This game is designed to introduce children to several aspects of understanding facial expressions. For 3-6 players.
Figure Me Out: A Game That Helps Kids Get to Know Each Other
This game helps kids get to know each other. The game develops social skills by helping children learn to gather information about others and share information about themselves. For 2-6 players.
What Did You Say? A Game of Nonverbal Language
Many children have a hard time reading body language. This game is designed to aid in teaching children to be aware of their body language and the body language of others. For 3-6 players.