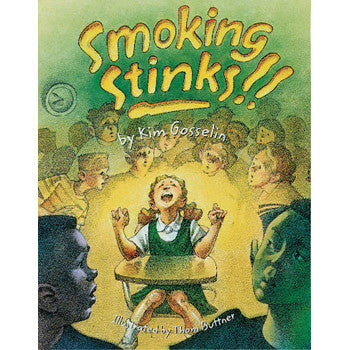 Teach children about the danger of starting to use tobacco products

Discusses the effects of passive smoke

Positively reviewed by the American Cancer Society

Grades: 2-6
Maddie and Alex prepare for their school health report about smoking, and learn from Maddie's grandfather why he started smoking and why he can't quit. The story stresses the importance of never using tobacco products and the dangers of passive smoke. Reviewed positively by the American Cancer Society, American Lung Association, and many other health professionals. Ideal for elementary school children. 40-page, soft cover book.