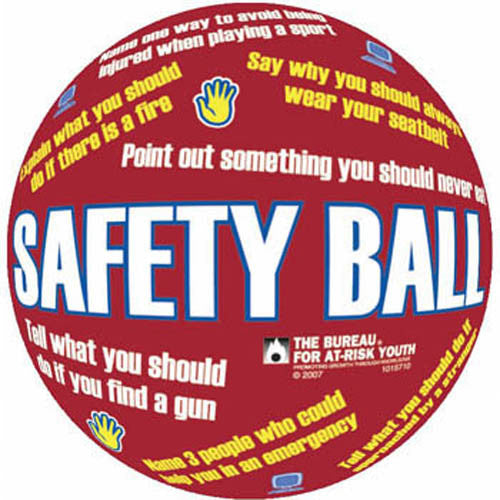 Teach children how to stay safe in different environments and situations

Great tool for elementary and middle school students!

8 inches, latex free
Teach students the skills they need to stay safe while still having fun. It contains statements like "Identify one rule for staying safe on your computer" and "Explain why you should wear a helmet when riding a bike.
Inflation size approximately 8 inches. Ball is latex free. Ball arrives deflated, pump required.