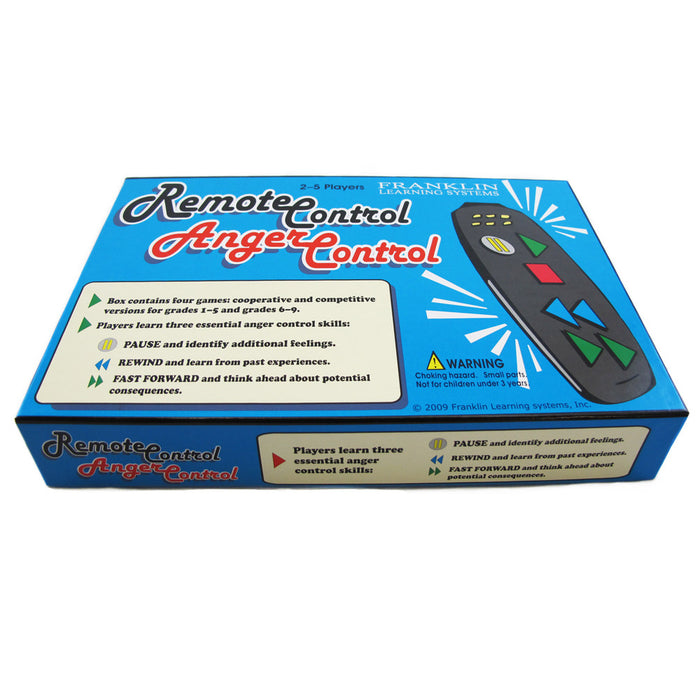 Remote Control Anger Control Game
Teach children how to identify feelings, learn from their mistakes, and consider consequences

Includes a competitive and cooperative version

For 2-5 players

Grades: 1-9.
This game, consisting of four card games, focuses on three essential skills for controlling anger: PAUSE and identify additional feelings, REWIND and learn from past mistakes, and FAST FORWARD and think ahead about potential consequences. Includes both competitive and cooperative versions for 2 different grade levels: Grades 1-5 and Grades 6-9. Each age group has its own set of cards.