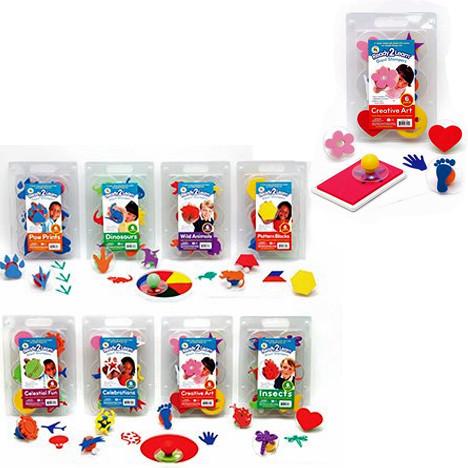 Ready2Learn Giant Creative Stampers
Product Number :
028J31900
Ideal for use with paint or ink pads, each foam stamp is 3" in diameter and mounted on a clear see-through top for easy, exact placement.
Stamps also have a directional arrow for perfect alignment. Stamps and comfort-grip handles are color-coded for easy sorting and storage.
Ready2Learn Giant Stampers are a great way to stamp out your own posters, wrapping paper and signs.
Collection includes 6 each of Paw Prints, Dinosaurs, Wild Animals, Pattern Blocks, Celestial Fun, Celebrations, Creative Art, and Insects. Includes reusable, clear plastic storage case. 48 stamps.