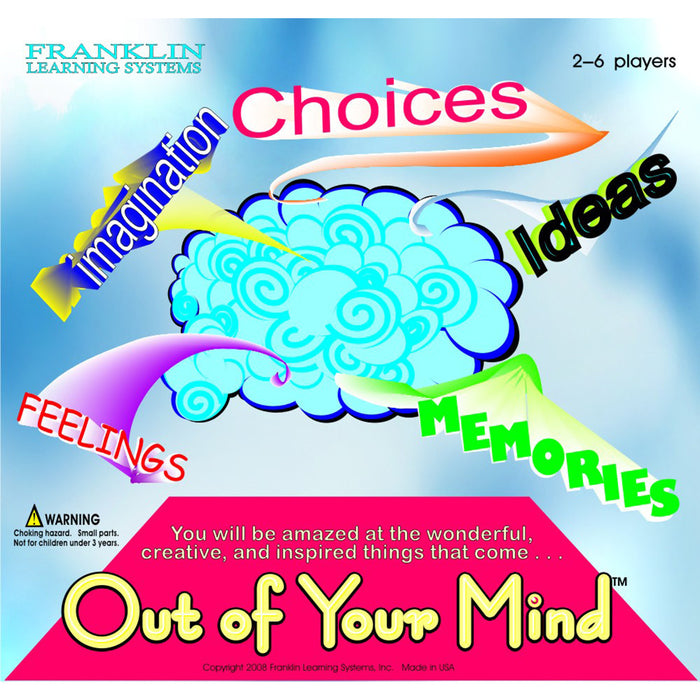 Provide a safe environment for players to express their thoughts and feelings

Help build communication, listening, and decision making skills

Players can build empathy while having fun!

Ages: 6 and up
One of the greatest problems in helping children is the difficulty of knowing what is really going on in their minds-the thoughts, the feelings, the fears, the desires. Out of Your Mind provides a safe environment where players will feel comfortable talking about their thoughts and feelings. Players will enhance their communication skills, their listening skills, and their decision making skills. They will improve their ability to understand others and experience empathy. Activities are designed to make sure that all this takes place in an atmosphere that is emotionally safe and supportive. Game components stimulate players to talk about themselves and learn important skills in the process.