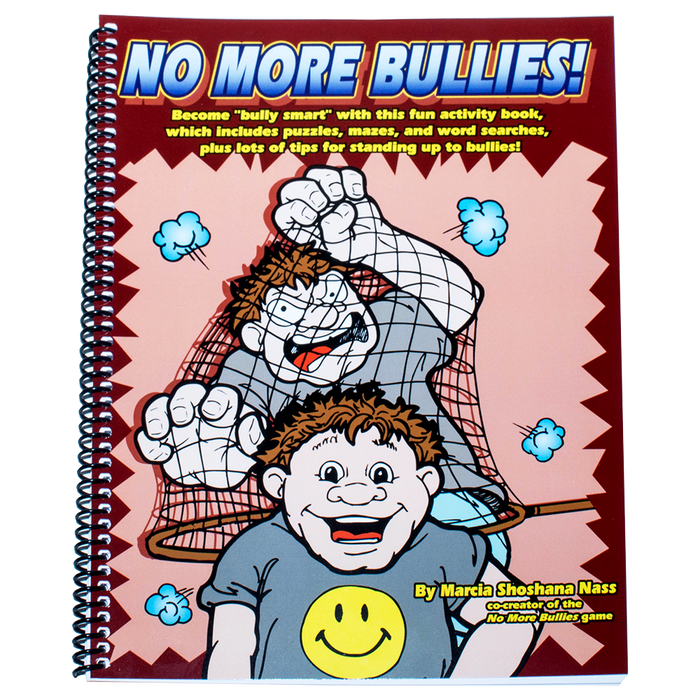 No More Bullies! Workbook
Teach children how to handle bullies and find peaceful resolutions to their problems
Features a variety of fun activities such as puzzles, mazes, and more!
Ages: 5-12.
Also see our No More Bullies! Board Game
Written by Marcia Shoshana Nass. Based on the No More Bullies! game, this workbook teaches kids how to handle tough guys. Sam is afraid to go to school because he is afraid of Henry, the bully who has been picking on him lately. Sam is even having nightmares about being picked on. What is Sam to do?
Hidden in the activity book are many important tips on how to deal with bullies like Henry. This workbook can help instill confidence and courage in kids who are bullied and help guide them to a peaceful resolution of their problem. Become "bully smart" with this fun activity book, which includes puzzles, mazes, and word searches, plus lots of tips for standing up to bullies! 93-pages, spiral-bound.
This product is also part of the No More Bullies Set.
This product is also part of The Counselor's Activity Books Series.