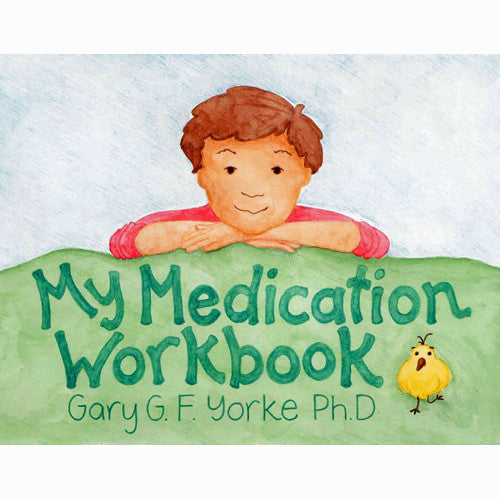 My Medication Workbook - Single Copy
Created by Dr. Gary Yorke
A fun way to teach children why they are being prescribed medication, how it will work, and how to talk to their doctor about it
Simply written and easy for children to understand
by Gary Yorke, Ph.D. & illustrated by Ginny Campbell
My Medication Workbook is designed for children ages 6 through 12 who are prescribed psychotropic medication. Children who use this workbook will learn how medication works, why they are being prescribed medication, and how to talk to their doctor about medication.
TABLE OF CONTENTS
 About This Book
The Brain
 Brain Glitches
 Questions for Your Doctor
Reasons to Take Medication
Talk to the Doc
More Reasons to Take Medication (and reasons not to take medication)
More Stuff
Save when you purchase a bundle of ten copies.
Softcover, 8.5" x 11", black & white illustrations, 24 pages