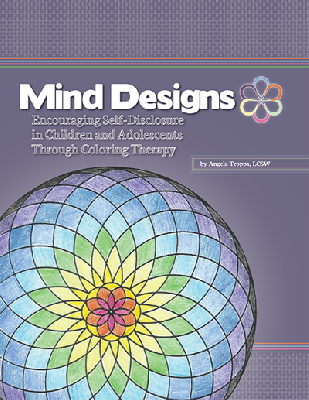 Encouraging Self-Disclosure in Children and Adolescents Through Coloring Therapy
Help children and teens open up.
 
Mind Designs is a unique and powerful tool that reduces anxiety around self-disclosure in therapy and enables deep conversations. The book is divided into two sections addressing the following topics:
Mind Designs for Children: Anger, bullying, feelings, friendship, social skills, self-esteem, and worry/stress
Mind Designs for Adolescents: Anger management, anxiety, sadness, my future, healthy relationships, peers, self-esteem, and substance abuse
Using a simple color-by-number process, the child or teen first answers questions on a worksheet and then, using a provided key, creates a mind design that is unique to him or her. Appropriate for one-on-one interactions or in groups, Mind Designs offers a calming and effective tool for getting clients and students to open up.