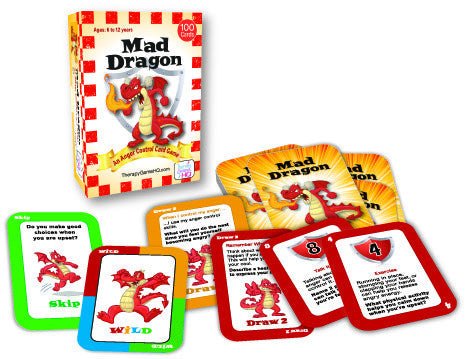 Mad Dragon: An Anger Control Card Game
An Anger Control Card Game
 
This fast-paced card game helps children:
• Control their anger in the moment
• Practice 12 effective anger management techniques
• Understand what anger feels and looks like
• Avoid anger-provoking situations
• Learn healthy decision-making skills
• Express and understand their feelings
• Identify anger cues
• Learn that they have choices about how to express anger
Mad Dragon is based on the classic game Crazy Eights. Players race to get rid of their cards while learning to manage their anger. For 2 to 8 players, this fun and easy-to-play game includes 100 cards (4½" x 3") and an instruction booklet.