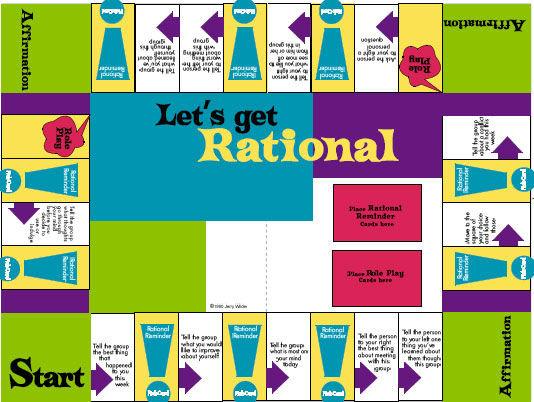 Let's Get Rational Board Game
Let's Get Rational game - over 10,000 in use 

More than 100,000 people have played Let's Get Rational, a classic therapeutic board game.

World-renowned psychologist Albert Ellis, the originator of REBT, has endorsed Let's Get Rational. Dr. Ellis described Let's Get Rational as, A simple and enjoyable game that helps teach people some of the main principles of Rational Emotive Behavior Therapy. This is a game counselors have been waiting for and is truly the only game in existence that teaches emotional education to those who choose to play.

The Let's Get Rational game is one of the only games in history to be PROVEN effective through controlled research.

The game is designed to be used in group and individual counseling for individuals between the ages of 11 through adulthood. Counselors are using the game with a variety of groups and clients including:

- Anger Control Groups

- Divorce/Family Groups

-Friendship/Social Skills Groups

- Self-Esteem Groups