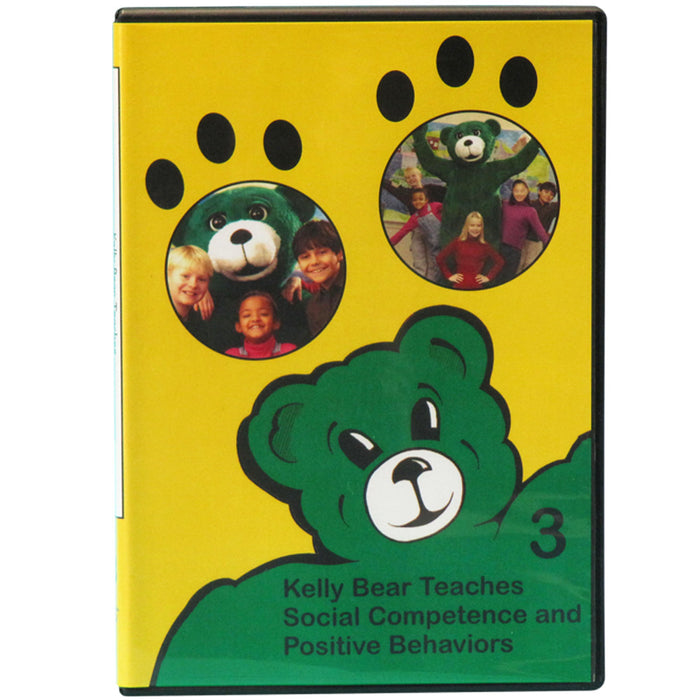 Kelly Bear Teaches About Social Competence and Positive Behaviors DVD
Children learn that everyone makes mistakes, and they learn to engage in acceptable behaviors and to accept responsibility for their actions. Truthfulness and dependability are accentuated. This DVD features the life-size green bear named Kelly, who serves as a hero and a teacher. Kids readily identify with the green bear who makes mistakes but keeps trying to do his best. Interactive songs highlight this program; songs include "I Feel Good When I Remember" and "I Am Somebody." This program is field-tested and proven effective. 20 minute DVD.
This product is also part of theKelly Bear DVD Series.