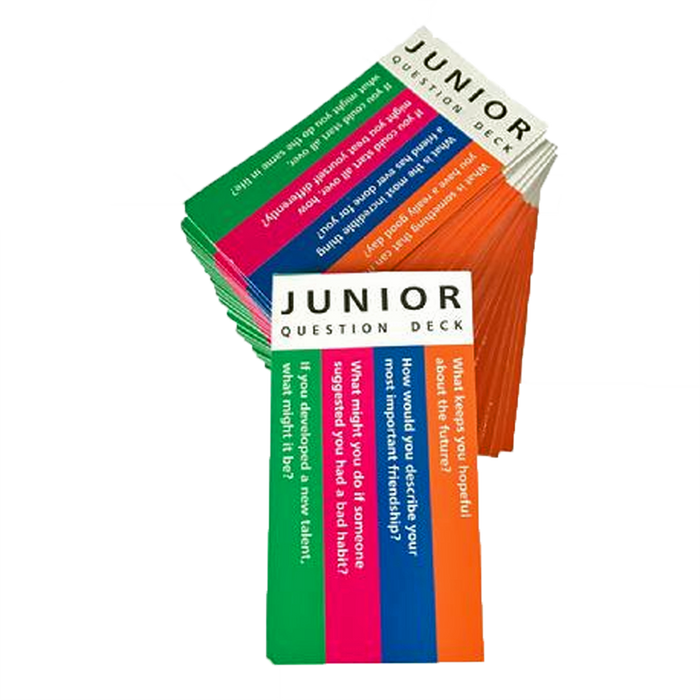 Totika Junior Principles,Values,Beliefs Cards
Great for use with young children!
Promote moral development, social awareness, and civility
Ages: 8 -12
The Junior Principles, Values, Beliefs Card Deck includes open-ended questions designed to promote moral development, social awareness and civility. This deck is intended for use with children but may be used with adult players too.
Example Questions:
Who has taught you about standing up for what is right?
What values has your family taught You?
How might you describe honesty?
These cards are used in the Totika Game.