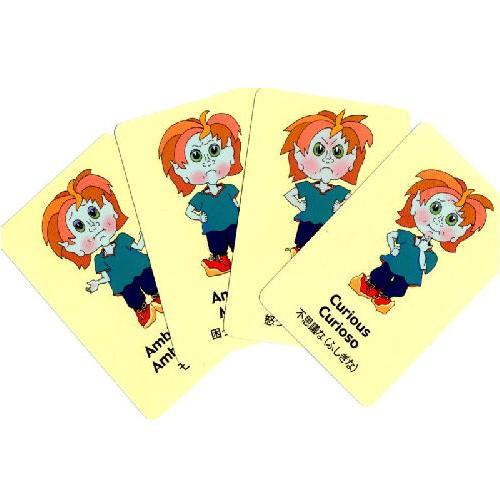 Written by Elizabeth Crary, M. S.,
Illustrated by Peaco Todd
These cards are extremely popular with therapists.
These whimsical elves grin, grimace, groan and gesture through 20 emotions. Each bright, full colored elf appears on two cards; one is printed with the emotion's name in three languages (English, Spanish, & Japanese). The corresponding card uses only the elves, so the cards can be used in a wide variety of matching games. Reference cards provide numerous descriptions and rules for games that can be played with these cards.
Actual cards are printed in three languages: English, Spanish, and Japanese
Suitable for children ages 4-13.