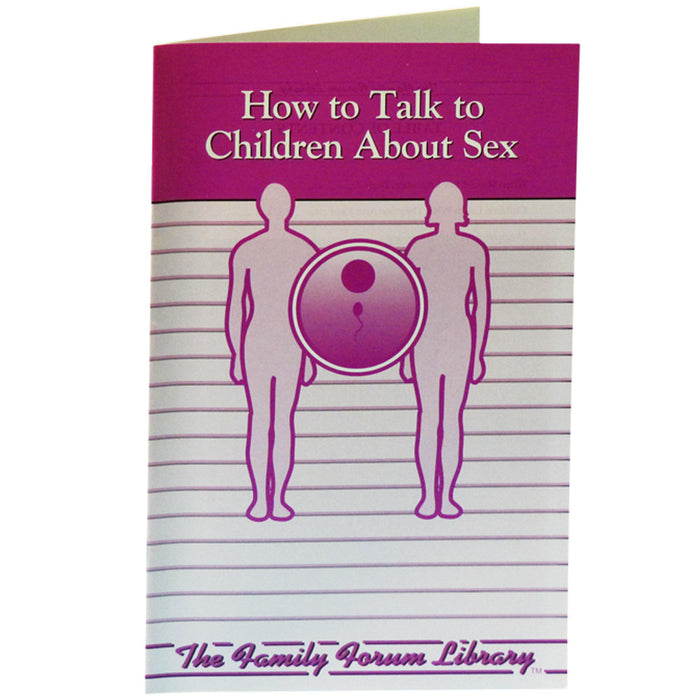 Family Forum Booklet: How to Talk to Children About Sex 25 pack
Great resource for parents, counselors, nurses, and school librarians

Topics include: When Should Sex Education Begin?; Curiosity and Questions; Common Questions Children Ask, and much more!

Includes practical advice, illustrations, tips, and additional resources

Comes in sets of 25 booklets
This booklet, by Jane C. Sacknowitz, CSW, BCD and Ron Kerner, Ph.D, is a great resource for parents, counselors, and librarians. Using a new reader-friendly format, this booklet gives parents insight and no-nonsense solutions to some of the important issues facing them. 16-pages.


Sold in packs of 25 booklets of the same title.
The Family Forum Library consists of many titles that help parents, educators, and counselors build secure and happy children. Be sure to check out the many other titles in The Family Forum Library.