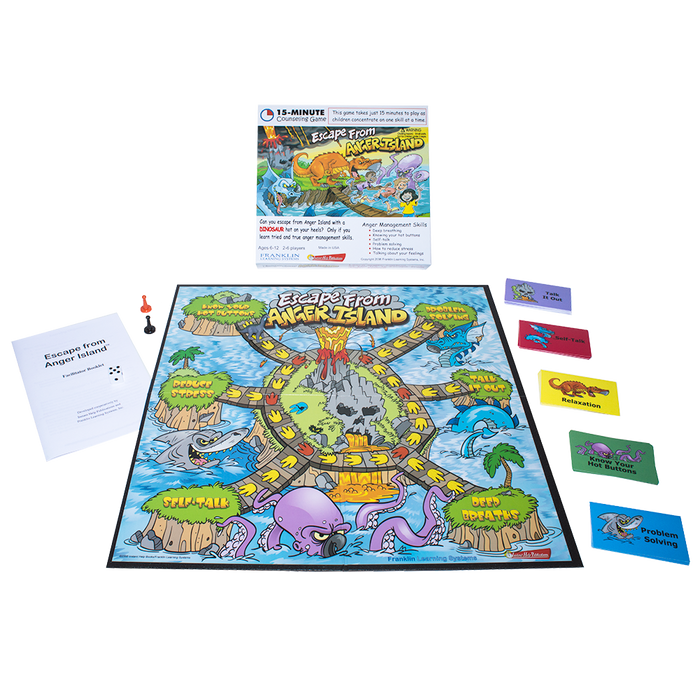 Escape from Anger Island Game: Revised
Designed to fit easily into a counseling session

Learn six anger management techniques

For 2-4 players

Ages: 6-10
This game is designed to fit easily into a counseling session and takes just 15 minutes to play. Players try to escape from Anger Island (and a pursuing dinosaur) by learning one of six anger management techniques, such as self-calming, communicating feelings, and creating compromises. One skill is worked on in each 15-minute segment and activities are suggested for practice between sessions.
The game also includes a reproducible Anger Management Checklist and a Skills Record (to keep track of which players have practiced which skills), and a facilitator booklet with complete lesson plans, suggested activities for practice between sessions, and questions for discussion.
For 2-4 players. Recommended for ages 6-10.