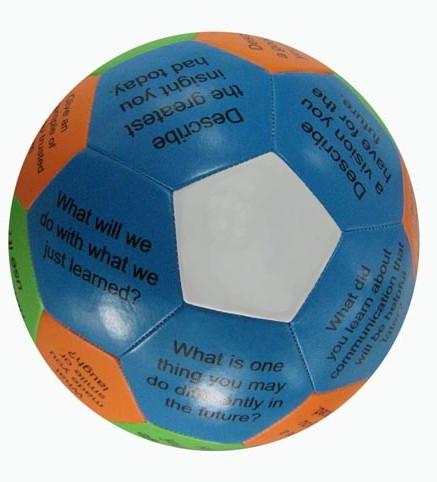 Debriefing 6 Inch Thumball (for end of group & team building activities)
Here is a truly unique tool to help groups and teams debrief, or process, an experience. How does it work? It's simple! When you catch the ball, simply answer the question under your thumb!
This thumball contains a variety of questions, such as:
How does this relate to real life?
Describe something that was hard to hear.
Why is the experience important?
This thumball is six inches across. A pump is not required.