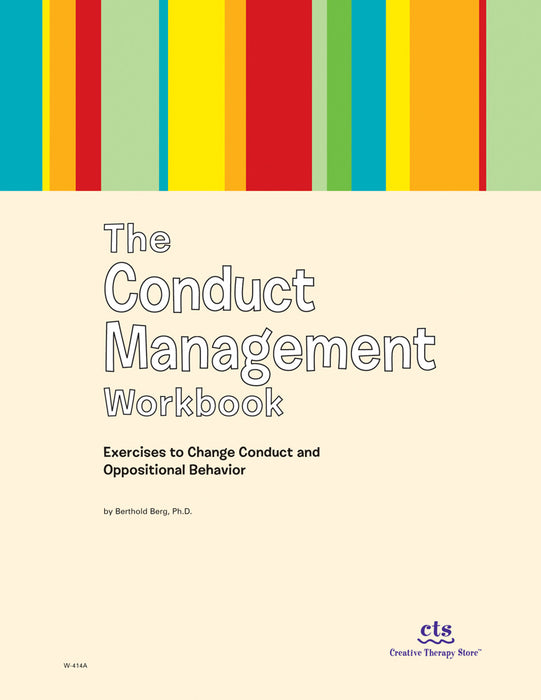 Conduct Management Workbook*
The Conduct Management Workbook*
by Berthold Berg, Ph.D.

This workbook is full of engaging exercises that help children and adolescents learn to manage their behavior. These "homework" assignments help you structure therapy sessions—and they encourage parental involvement as well. 
Spiral-bound, 40 pages, 8½" × 11"

Also available:
The Conduct Management Game
by Berthold Berg, Ph.D.

This game helps reduce conduct problems and oppositional behavior in children and adolescents. As they move around the game board, players learn how to evaluate hostile intent, how to reinforce appropriate behavior, how to use self-statements and problem-solving skills to control inappropriate behavior, and how to understand the point of view of those in authority. For 2 to 6 players.


Suitable for Ages 8 and up.