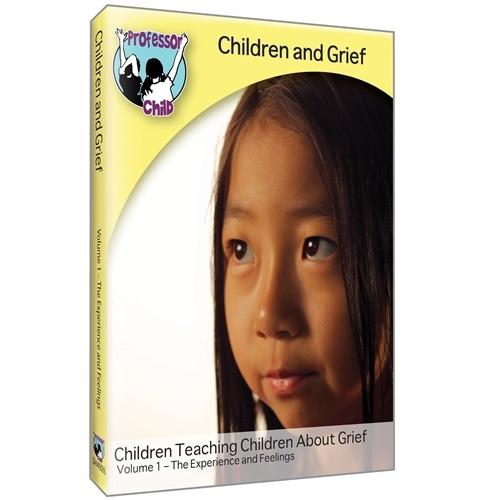 Children & Grief DVD: Volume 1, The Experience and Feelings
Product Number :
100K63700
In Children and Grief, ten brave children share their stories of losing a loved one. We hear about their grief and loss, how they are coping and healing. Their advice for other children who have lost a loved one is honest, sincere and heartfelt. These children have experienced a life-changing event, yet they manage to share their stories with a sense of strength and resiliency. Viewers will be left with a sense of hope and an understanding that they are not alone in experiencing death.
This 40 minute film covers many aspects of grief including: My Story, What Grief Means To Me, Worries and Challenges, What Has Helped, Advice, Life After Death, Celebrate and Remember, What I've learned, Hopes and Dreams and I AM.
Watch the trailer:
REVIEW ★★★½ This video features 10 children (ages4-to-14) who share their feelings about losing a loved one in a series of interviews that cover several aspects of death. The program is divided into 10 sections, with each child speaking briefly about subjects such as worries and challenges related to grief, and strategies for coping. Their stories cover a wide range of feelings: one boy talks about how he worried that he wouldn't get new clothes anymore because his mom used to buy them for him, while a toddler remembers having fun putting clips in her daddy's hair. The kids offer advice and thoughts about their own experiences adjusting to life without someone they love. Most of the subjects here have lost family members–particularly parents–to illness. Interviews with a boy whose brother died in a traffic accident and girl who talks about a grandfather who passed away from natural causes offer useful perspectives on significantly different situations. All of the kids share a photo of the person they are discussing, personal details about how they celebrate the memory of that individual, and comments about their own dreams for the future. A powerful program that could help encourage hope and healing in other youngsters suffering from loss and sadness, this is highly recommended.
from Video Librarian, Sept. 7, 2013