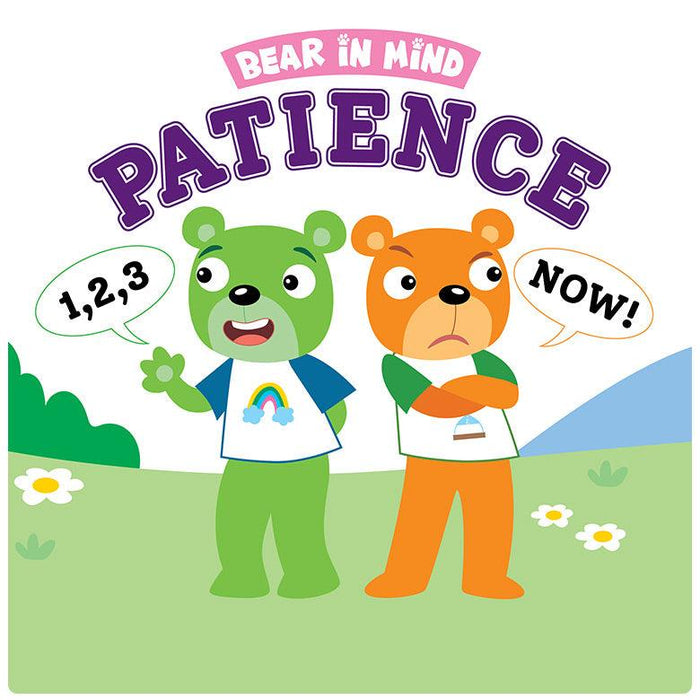 Waiting is not easy. Join Impatient Bear on a quest to become more patient. Explore different activities to do while waiting, such as reading a book, drawing, playing seek-and-find activities, and more. With paws-itive thinking, anyone can learn to be patient.
Read along as the friends help Impatient Bear to be paws-itive and learn that having patience is not easy. It takes practice to stay calm and not get upset when you need to wait. This is part of our Bear in Mind series teaching little ones about sharing, being kind, having patience and accepting differences.
Hardcover board book.

Includes a "This book belongs to" bookplate for personalization.

Features tips for reading and questions for discussion with little ones.

Patience Diploma is included in the back of the book for little ones for completion of activities.

Beautiful, bright, bold illustrations.

Author completed her Ed.D. in Curriculum and Instruction with an emphasis on Literacy and Education and has a BA in elementary education, and an MS degree in Special Education.

A great addition to a child's library.
Book Details
9.25" x 9.25" Hardcover Board Book




40 Pages




Recommended for ages: 3-6