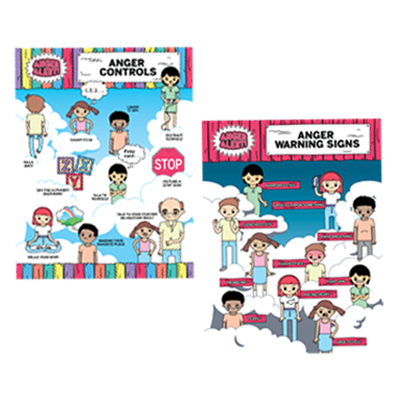 Anger Alert! Posters, Set of Two
Anger Alert Posters, Set of Two
he Anger Warning Signs poster shows clues and signals to detect rising anger before it erupts.
The Anger Controls poster offers strategies to calm down and deal with anger in an appropriate manner.
Each poster is laminated and is approximate 16.5 x 21.5 inches in size.
Anger Warning Signs poster and Anger Controls poster. Display in your rooms to remind kids to be aware of their emotions. The warning signs posters helps them see the signs before it's too late, and the controls poster offers strategies to deal with rising anger. Each poster is laminated and 16 1/2 x 21 1/2.