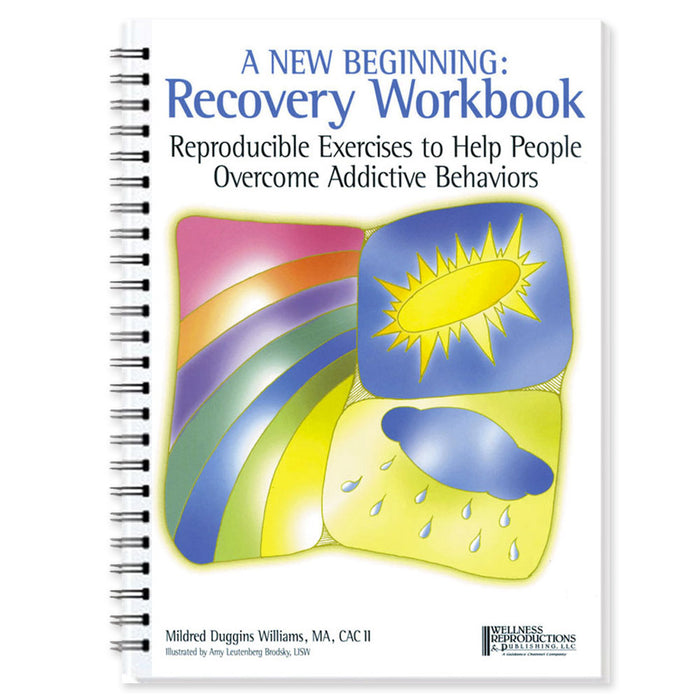 A New Beginning: Recovery Workbook
Designed to enhance recovery skill for those overcoming addictive behaviors
Reinforce skills, generate discussions, and integrate learning
Can be used in conjunction with A New Beginning: Recovery Card Game
Appropriate for all ages
A New Beginning: Recovery Workbook, Reproducible Exercises to Help People Overcome Addictive Behaviors by Mildred Duggins Williams. MA, CAC. Illustrated by Amy Leutenberg Brodsky, LISW.
This workbook is designed to enhance recovery skills for those overcoming addictive behaviors. Includes 44 reproducible worksheets on such topics as: self-inventory, family & relationships, relapse patterns, recovery process and reflection. Designed for people in any type of 12-Step program. Use as a group starter or a group session of its own. Also, suitable for use in individual sessions. 90 Spiral bound pages.
This book is part of the A New Beginning: Recovery Set. Click here to purchase the Recovery Workbook and Card Game as part of the set.