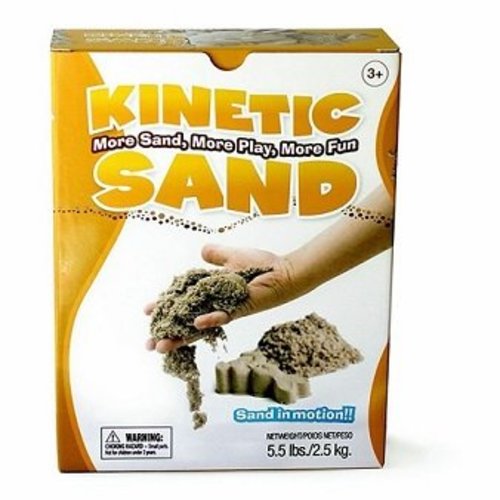 5.5 Lbs. Kinetic Sand
Product Number :
100794001
Bring the magic of the beach indoors, minus the mess, with Kinetic Sand. Squeeze it or shape it into whatever you want and then poke it and watch it melt back into its original form. It's mesmerizing! Let it flow effortlessly like a dense fluid through your fingers! It's kinetic which means it sticks to itself and not you, making cleanup a snap.
Kinetic Sand is non-toxic, gluten-free and made of 98% pure sand and 2% magic.
The secret to its movement is our patented technology hidden within the binder.
Not only is it soothing and relaxing for all ages in school, at work, in therapy sessions or at home, but also it never dries out! So, it can be used over and over again.
Feel the difference with kinetic sand. You can't put it down!