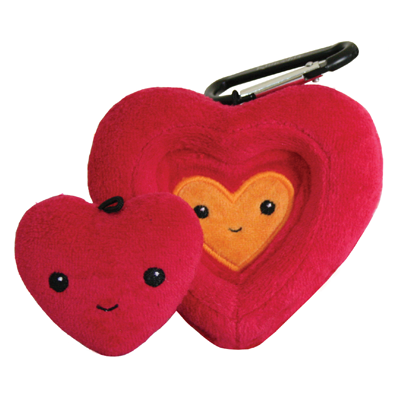 Kimochis®
Irresistible Toys With Feelings Inside
Kimochi means "feeling" in Japanese, and that's what these adorable characters and related teaching materials are all about. Each plush character (Cloud, Cat, Bug, Lovey Dove, and Huggtopus) helps children recognize and communicate feelings and comes with three little "pillows" that can be tucked inside a belly pouch. Each pillow has a feeling named on one side and a drawing expressing that feeling on the other side. Extra pillows representing different emotions are also available (in packs of 6 or 33). Constructed of soft polar fleece, these cuddly critters help little ones identify and understand their feelings.
The Kimochis Teacher's Tool Kit includes five plush characters, 29 feelings pillows, a Parent Guide, and a beautifully designed, unbelievably useful Teacher's Manual, brimming with lessons, activities, teachable moments, games, and reproducibles—everything you need to teach emotional intelligence.
In addition, three Kimochis books, Cloud's Best Worst Day Ever, Bug Makes a Splash!, and Cat's Not-So-Perfect Sandcastle offer captivating illustrations and charming stories that reinforce feelings awareness.