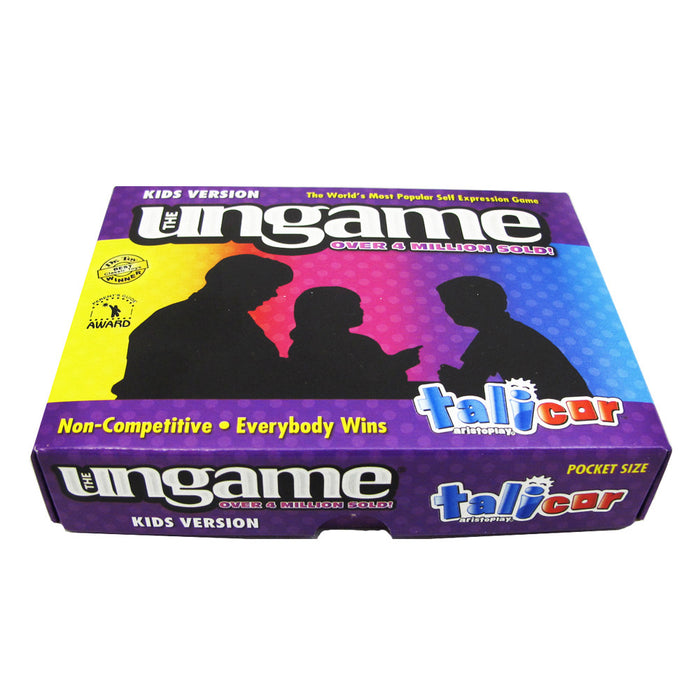 Players learn to share, listen, and interact on a personal but non-threatening level

May be used alone or with the

Ungame Board Game

For 2-8 players
The Pocket Ungames can be used either with the original board game or as stand-alone games. Each version has both light-hearted and serious cards relevant to specific groups of players. For 2-8 players. Includes 2 card decks. Recommended for ages 5 and up.
These cards can be used as a stand-alone game or with the Ungame board game.