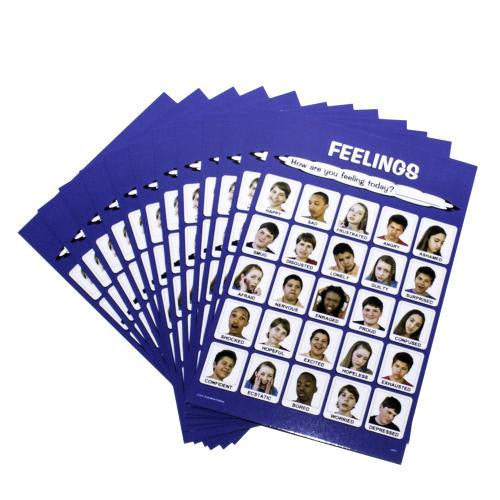 Mini Teen Feelings Poster Set of 12
Features 25 different emotions
Dimensions: 4 x 6 inches
Includes 12 posters!
A feelings poster is a must for any therapist, and this set of mini posters is a great value! Each poster measures 4 x 6 inches and features 25 lively teen faces expressing different emotions.