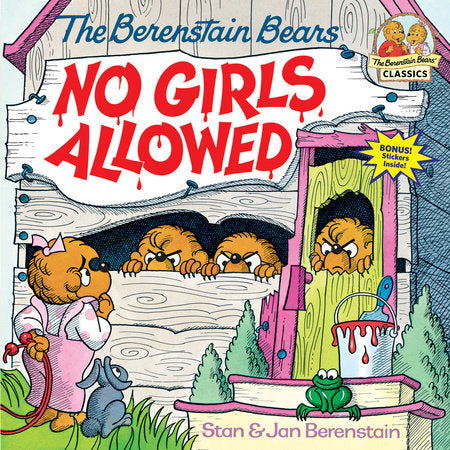 The Berenstain Bears No Girls Allowed
This classic Berenstain Bears story is a perfect way for children to learn all about friendship and the importance of being fair!

Come for a visit in Bear Country with this classic First Time Book® from Stan and Jan Berenstain. Brother and his friends are tired of Sister tagging along with them, so they create their own club where girls are not allowed. Now it's up to Sister to not only create her own club, but to also find a way for the boys and girls to all hang out together.