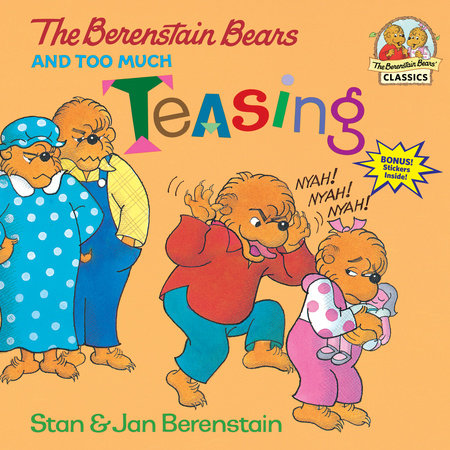 The Berenstain Bears and Too Much Teasing
This classic Berenstain Bears story is a perfect way to teach children about kindness and consideration!

Come for a visit in Bear Country with this classic First Time Book® from Stan and Jan Berenstain. Brother has begun to tease Sister because he thinks it's funny, but when the tables are turned and Too-Tall-Grizzly starts teasing Brother, a very valuable lesson is learned.