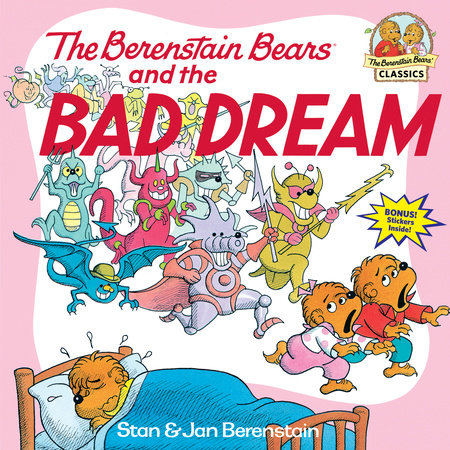 The Berenstain Bears and the Bad Dream
This classic Berenstain Bears story is a perfect way to allay any child's worries about bedtime and nightmares! 

Come for a visit in Bear Country with this classic First Time Book® from Stan and Jan Berenstain. Brother and Sister have started having bad dreams. Now it's up to Mama and Papa to help them understand that even though bad dreams can be scary, they aren't real.