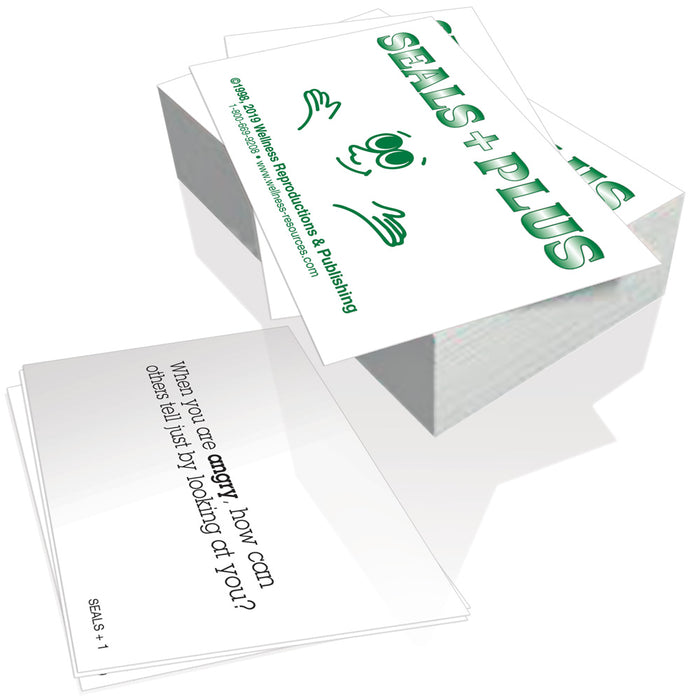 Help build self-esteem in teens

Can be used alone or with

S.E.A.L.S PLUS Book

Age: 12-18
Each card in the deck corresponds to an activity in the S.E.A.L.S. PLUS Book. Cards have proven equally effective when used together or as a stand alone item.
Topics:
Anger Management
Assertion
Awareness
Communication Skills
Coping Skills
Emotion Identification
Goal Setting
Health Awareness
Money Management
Problem Solving
Risk Taking
Self-Esteem
Stress Management
Support Systems
Time Management
Values Clarification
This product is also part of the S.E.A.L.S. Card Deck Set.