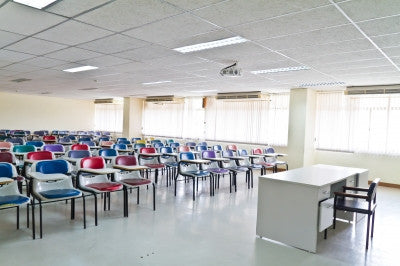 Training and Retaining Teachers: Massive Study on the Benefits of Induction
[caption id="attachment_1481" align="alignleft" width="253" caption="Image courtesy of criminalatt"]
[/caption] As educators, there are many issues that we face daily. Between funding restraints, student issues, and parental and administrative strife, the job is less-than-ideal for the most experienced among us. K-12 teaching, though it is perhaps the largest occupation in this country, is also one of the toughest with the highest turnover rates for new hires. As college campuses across America celebrate their graduation ceremonies this week, it seems like an apt time to look at the state of the teaching profession. In order to do that, I read a very
thorough research article
from
Phi Delta Kappan
by Richard M. Ingersoll. In one of the first studies of its kind, Ingersoll and his colleagues looked at the state of the teaching profession, its rate of retention and what effect, if any, increased induction programs would have on the profession. Defined as an employer-led effort to isolate issues and problems among new employees and provide orientation and support, induction activities are not as common in teaching as they are in other blue and white-collar professions. As Ingersoll explains, to many, first-year teaching is a "trial by fire." However, this study posits, how can effective induction programs help to change this notion and, considering their cost and the other issues in K-12 education these days, it is worth it?
What Teachers Do Differently
Ingersoll explains that the retention rate for new teachers is one of the lowest among professions. As we have all heard at one time or another, most new teachers leave the job within five years. Yet, the numbers of new teachers coming out of college each year continues to rise at a rate much higher than the increase in the students they need to teach. This leads to an interesting problem in many K-12 schools: more and more, staff is made up of newer teachers who lack the experience and perspective needed to help train first-years and positively impact their school community and education in general. While in 1988 the average teacher was a 15-year veteran, in 2008 the most common teacher was in his or her first five years. Ingersoll contends:
Our analyses show there has been a simultaneous increase in beginners and decrease in veterans. Beginners are now the largest group within one of the largest occupations in the nation, and these beginners have steadily become more prone to quickly leave teaching
So what do we do? Ingersoll believes, and his research seems to support, that the inclusion of systematic induction programs among veterans and first year teachers alike can have a positive impact on retention. In part, his conclusion states:
Induction is an education reform whose time has come. Over the past two decades, there has been a large increase in the number of states, districts, and schools offering support, guidance, and orientation programs. Importantly, the data also indicate that induction can help retain teachers and improve their instruction. The data also show that the kinds and amounts of support vary. And some research suggests that content, intensity, and duration are important: The effect depends on how much induction one gets and for how long
Moving Forward: My Thoughts
As an educator and a parent, I have to say, this data and this study concerns and puzzles me. I am not a K-12 teacher, so my experience has been very different compared to the people mentioned in this study, though the issues with poor training on the college-level are something to consider as well. So I am concerned about the quality of an educational system full of new hires, or those in their first few years. I understand all that they have to do to
stay afloat
in the classroom, never mind the political sphere of the teaching profession. Having been in a classroom for over a decade, I can honestly say that I am still perfecting my technique and gaining experience, so how can I trust that my children, that your children, will receive the best education possible if most of their teachers are still learning their craft and not being supported in that learning process? It also occurs to me that, specifically in
special education
where the demands of the day-to-day are so much greater, these issues must be addressed by administrators and districts alike on an even more severe scale. What are your thoughts?