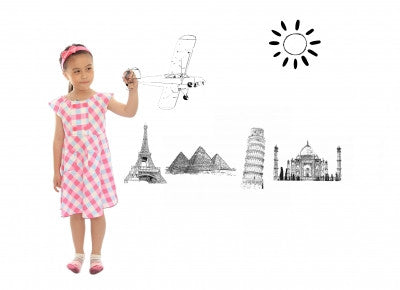 The Importance of Visual Aids in Special Education
Today, I am sharing a new post with you from one of my favorite special needs bloggers – Gavin Bollard. Gavin is a married father who found out about his own
Asperger's syndrome
only once his son was diagnosed with the same disorder. His messages on his regular blog,
Life with Asperger's
, focus on giving first person accounts of the triumphs and challenges of living with this disorder and raising a child in the same boat. This blog was a guest post by Bollard on
Specialism
, another great blog in the special needs community that focuses on what it calls "invisible" special needs such as
Asperger's syndrome
and high-functioning autism. This blog by Bollard focuses on the importance of integrating visual learning techniques into the special needs classroom or home. His contention that children with invisible special needs often just need to be presented with different styles of learning in order to thrive is in line with many experts in the field and a good reminder to us all to integrate a multiple learning style approach into our everyday teaching efforts. [caption id="attachment_1389" align="alignleft" width="300" caption="Image courtesy of Phaitoon"]
[/caption]
Using Visual Aids to Take Advantage of Your Child's Visual Learning Style
By Gavin Bollard, for
Specialism
Every child with invisible special needs is different. For some, listening, reading and writing develop naturally and to a high level but for others, these things are a struggle. Some children learn best by seeing and doing things. We often refer to these children as "
visual learners
". The schools of yesterday weren't well positioned to educate visual learners, often funneling them into art, woodwork and cooking classes which prepared them for trades careers while ignoring academic development.  Modern schools have improved on this considerably but still lack the time and facilities to bring a truly visual approach to academic subjects.  As parents however, we have now some excellent opportunities to help our special needs children reach their potential at home. Here's a few tips to get you thinking:
Computers can do lots of things.
Reach beyond the traditional ideas of a computer as a business tool, games machine and research tool and start using it for visual education. Search YouTube for re-enactments of famous speeches, archival footage of events, science experiments and mathematics explanations. Use PowerPoint to make electronic flashcards and use Google translate for foreign languages – did you know that it not only gives written translations, it "speaks" them too.
TV is your friend.
Yes, we know that too much TV is bad for you but visual learners will pick up much more via the pervasive power to TV than they will in books. Expose your children to documentaries which complement their school syllabus and movies which match their reading materials. Branch out and find movies with less obvious links. For example, ask your history students to make a list of clothing worn and food consumed by various members of social classes in
Braveheart
. A few prompts will go a long way towards putting the focus where it belongs.
Real Life is a Great Classroom
Real life situations can teach a visual child much more effectively than a classroom.  Take your child shopping with you and ask them to find the cheapest items or the best value by weight. Give them money to buy things and ask them how much change they should expect.  Take a drive and measure your car's fuel economy.  All of these things can help to bring mathematics to life. Museums, art galleries and monuments can bring stories to life.  Visit them to talk about animal camouflage, dinosaurs and history.  After all, looking at artifacts can often tell you a lot more about a culture than a book.  Many museums today offer practical sessions on paleontology and other skills. They may be for younger kids but take your special needs children to them, they'll learn a great deal.
Home experimentation and demonstration is a good way to teach Science
Science isn't just a textbook subject and many of the abstract concepts of science, such as planetary movement, eclipses and phases of the moon can be easily demonstrated with a torch and several pieces of fruit. Chemical concepts can be demonstrated with simple home experiments, as can electronics, magnetism and mechanics. Experiments can make dull academic subjects seem real to your child and can be applied to many other disciplines such as mathematics.  Try taking your child to the local park and measuring the distance between points using only footsteps. If lines are marked, such as on a football field, you'll find it very easy to demonstrate Pythagoras' theorem. If your child is a visual learner, don't assume that they will need to learn a trade because academic topics are too difficult for them.  Adapt to their learning style. The results may surprise you.