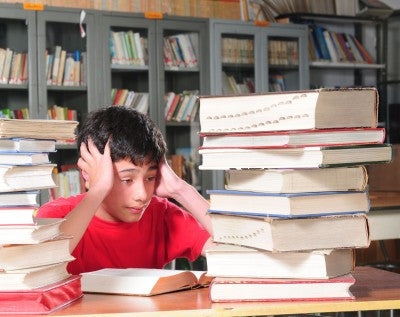 Standardized Testing: Twelve Steps Toward Student Success
 "Welcome to a great school year … Let us make this school year the best ever," all proclaim!
With the advent of a new school year come myriad challenges to academic success. One such challenge, standardized testing, has the power to determine not only the levels of student achievement, academic promotion, or graduation, but may also affect schools with reductions in funding, curriculum revisions, or scrutiny of school personnel. The results of testing may make or break a district, a school, an educator, or a student. The consequences are significant for each, but none more significant than for the individual student. While politically, we might argue the pros and cons of high stakes assessments, testing is a reality and the impact of high stakes testing is significant for all educational stakeholders. Therefore, we must strive to make the process positive for students and families. Ok, behind the scenes, lobby away, but school personnel might be well served to present a united front to assure the success of the students they serve - all students – each and every one.
Steps for School Districts
1. Communicate the specific challenges to educational stakeholders 2. Solicit the support of all stakeholders – including students 3. Work collaboratively to design solutions 4. Prioritize high stakes assessment and fund the development of the preparation, implementation, and follow-up processes including research and evaluation
Steps for Administrators
5. Articulate the importance of assessment to students, staff, and families – form a united, positive front 6. Create optimal testing environments for all student populations – preparation is essential 7. Assure equitable, bias free assessment instruments 8. Consider a variety of measures in making educational decisions - make data-driven decisions
Steps for Teachers and Counselors
9. Provide daily preparation for test taking – identify connections and educational objective for students – infuse skills throughout the curriculum 10. Generally link course content and to high stakes assessments – assure students make see the linkages and the relevance to their success 11. Provide opportunities for and teach key skills: test taking, time management, and stress management 12. Connect physical, mental, emotional, and social well being to academic success   Yes, there is much at stake when it comes to standardized testing. Yet, despite the challenge, educators, students, and families can make a difference – individually and collectively. We have significant opportunity to improve our schools and to support our students. So … Let us make this school year the best ever!