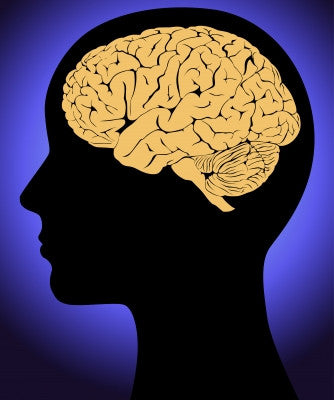 Simons Foundation Gift to MIT Means Big Leaps in Autism Research
[caption id="attachment_828" align="alignleft" width="250" caption="Image courtesy of smokedsalmon"]
[/caption] A $26.5 million grant given to the Massachusetts Institute of Technology from the Simons Foundation could mean a breakthrough in
autism research
in 2012. This grant will go towards the construction and endowment of the Simons Center for the Social Brain at MIT, a project with the aim of launching new research into the social aspects of the brain and then translating that research into new treatment and diagnosis procedures for Autism spectrum disorders (ASD).
Looking at the Numbers
$26.5 million dollars is a substantial gift from the Simons Foundation
Autism Research
Initiative and the Simons family, including MIT alum Jim ('58) and his wife Marilyn. This foundation was moved by the startling statistic that one in every 110 American children is affected by some form of ASD, a number that is rising both because of enhanced diagnosis and other unknown factors. Over his lifetime, a child with ASD will incur a total of over $3 million of related medical expenses. These numbers certainly warrant alarm, and the efforts by the Simons family to delve further into
autism research
will mean a lot to the parents, teachers and caregivers of those with ASD as well as the patients themselves.
Research Goals
As the name of the new center suggests, looking into the social areas of the brain – those most affected by an ASD diagnosis – will aid researchers in their development of treatment and diagnosis of ASD among children and adults alike. The
autism research
that is conducted at the Simons Center will focus on studies that have been dubbed "high-risk, high-payoff." This includes using the equipment and the brainpower of those at MIT to look at specific problems associated with ASD that have yet to be addressed due to both risk and lack of funding, yet at the same time are highly researchable. The goal of the Simons Center for the Social Brian at MIT is to allow a larger number of investigators to look into each problem on multiple levels at different institutions across the country. There are four main research areas that will be focused upon at the Simons Center:
Identifying genetic factors related to ASD diagnosis
Using of animal models to help better understand biology and the mechanisms behind ASD symptoms
Comparing and contrasting the brains of different ASD patients
Translating research to help create technologies and tools for patients and families
Educator Implications
As K-12 educators, the results of grant such as this one can at times seem a bit out of our league. However, the importance of
autism research
is not subject for debate. Though neuroscience is a complex and elusive trade, the fact that the Simons Center is focusing specifically on the translation of their findings into tools for the ASD patient, caregiver and teacher can mean huge leaps for the education of ASD students in the very near future.