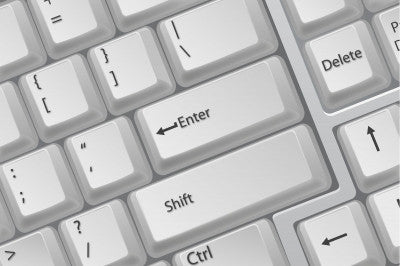 New York Legislators Close in on Bill Aimed at Cyberbullying
The members of the New York State Senate and Assembly, along with Governor Andrew Cuomo are nearing a deal that would pass landmark legislation aimed at stopping
cyberbullying
in New York schools. According to the
Associated Press
, a source close to the negotiations believes that the bill will be passed by the end of the regular legislative session on June 21
st
.  If passed, this bill will clearly define cyberbullying, which includes internet and text messaging. It will also make easier for schools to set and enforce policies against these actions and enforce laws regarding them. In addition to the clear definition of cyberbullying one New York Senator, Jeffery Klein, is also pushing for the addition of a criminal element into the bill. If achieved, Klein's measure would make cyber bullying a crime punishable by agencies outside of the school and, hopefully, make more young people think twice before engaging in bullying behavior.
The Evolution of Bullying Laws
New York, like most states, has laws that protect people from becoming victims of traditional types of bullying, as well as what is called "cyber harassment" and threatening behavior. However, the classification of cyberbullying still remains elusive for many. This puts schools in an especially precarious position when it comes to protecting
all
students within the confines of the law. There are free speech rights to contend with as well as protections from harassment. That isn't to say that New York has not tried to make strides in these areas though. As a largely Democratic state, New York was among the first to pass a bill which focuses on the rights of all students within the school system from being harassed. This bill, known as the
Dignity for All Students Act of 2010
, ensured that students were not subject to harassment and discrimination based on race, color, national origin, weight, disability, religion, gender or sexual orientation. However, it fell short of specifically defining the means through which students can be harassed outside of direct, physical or verbal harassment. This new cyberbullying bill would fill in those gaps to give a more complete coverage of protection which includes cell phones and the
internet
, and is aimed at helping protect the most vulnerable students.
Hope for the Future
As the public's awareness of cyberbullying and the long term effects of any bullying behavior become more refined, the hope is that much of the resistance that was found about these laws begins to give way. In fact, this bill has enjoyed bipartisan support in an historically volatile New York State Legislator bound by strict party lines. It seems that, regardless of someone's personal beliefs about another, creating a hostile learning environment will not be tolerated. Making a legislative effort to combat the bullying issues is an important first step to show victims that there are others who care about them and to show
bullies
that they will be caught and punished.