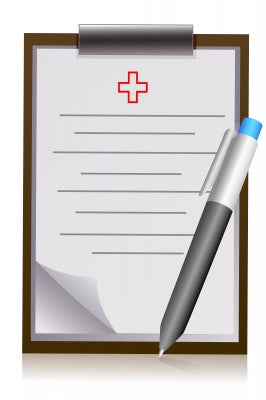 New Study: Parental Training + Medication = Optimal Autism Behavioral Treatment
[caption id="attachment_1140" align="alignleft" width="266" caption="Image courtesy of digitalart"]
[/caption] A new study released in February's issue of the
Journal of the American Academy of Child & Adolescent Psychiatry
has found that the most effective way to treat autism-related behavioral problems is a combination of medication and parental training rather than just medication alone. Commissioned by the National Institute of Mental Health along with a research grant from the National Institutes of health, this study tracked 124 autistic children at three different sites for six months. Professor Lawrence Scahill of Yale University headed up a team of 23 researchers who conducted research at Yale, Indiana University and Ohio State University. The children who participated in the research ranged in age from 4 to 13. All were diagnosed with both autism and serious
behavioral problems
. This included children who, on a daily basis, had multiple prolonged tantrums, displayed aggression, and/or engaged self-injurious behavior.
The Study Looks at Medication + Intervention
Scahill's team divided the children into two groups. The first only received medication to treat their behavioral issues. That medication, risperidone, is one that is currently approved for the treatment of autistic children with serious behavioral issues. The second group also took the risperidone, but, in addition, their parents were required to attend training sessions at their respective clinic which helped them to cope with their children's behavior problems and adapt their daily living situations to meet their child's needs. Previous studies had indicated that the combined treatment of medication plus intervention was the best route to take. However, this study took those findings one step further and delineated the exact differences that the adaptive training could have on a child's behavior. While the medication helped to address social interaction and functional communication in both groups, the parental training aided in adaptive functioning, or the autistic child's ability to change his or her behavior patterns outside of routine. This is a truly important skill for many autistic children whose behavior problems can socially and emotionally stifle both them and their families.
Looking to the Future
The future of this study's findings is truly bright. As Scahill explains, a multi-level approach to retraining for children on the autism spectrum can have serious impact on the everyday quality of their lives as well as the lives of those around them. Scahill and his team have also been commissioned to conduct a similar study on younger children. Their hope is that integrating adaptive training earlier on in an autistic child's life can prevent escalation of their
behavioral problems
. In addition, the team will take the information they have generated from this study and publish it in a manual available to parents and caregivers.