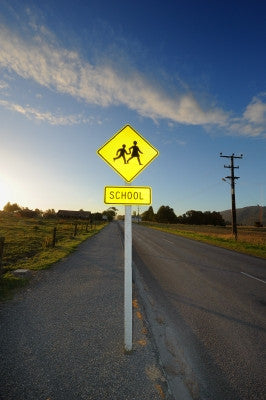 New Special Needs Scholarship in Ohio Expands Educational Choices to Children, Parents
[caption id="attachment_990" align="alignleft" width="199" caption="Image courtesy of Federico Stevanin"]
[/caption] Ohio residents with special needs ages 3 to 21 are celebrating this week. Not only is it School Choice week in that state and 24 others across the country. To celebrate, Ohio legislators announced the implementation of the Jon Peterson Special Needs Scholarship Program. This is a school voucher program for Ohio students that will award up to $20,000 annually to 11,750 special education students. This money is intended to provide much-needed therapies and/or private school tuition for these children who may be failing in their current public school.
A Step in the Direction of Choice
School Choice Ohio
(SCO), an independent agency which advocates for public school choice and charter school education in the state of Ohio, was a champion of the Jon Peterson Scholarship. SCO director, Matt Cox, explained in a recent press release that the addition of the Jon Peterson Scholarship is significant because it marks the fourth of such voucher program in the state and the first to be dedicated solely to special needs students. He explains:
2011 was an exceptional year for school choice in Ohio. We increased the number of available EdChoice Scholarships from 14,000 to 60,000 and increased the Cleveland voucher amounts to mirror EdChoice scholarship amounts. With the addition of the Jon Peterson Special Needs Scholarship, Ohio students now have access to four scholarship programs.
Currently, it is estimated that some 250,000 Ohio children are classified by their school district as special needs. The Jon Peterson Scholarship, named for the former Ohio Representative who advocated for more special needs vouchers in his state, would serve 5% of that
special needs
population.
Applications to Begin Next Month
The Ohio Department of Education expects to begin to accept applications for the Jon Peterson Special Needs Scholarship for the 2012-2013 school year as early as next month. Funding will be based on the Individual Education Plans (IEPs) of each student, current district funding and programs, as well as economic need. The plan is to allow each student and his or her family to decide upon whether to change public schools, enroll in a private or charter school, or use the scholarship funds for additional therapies, such as Speech Therapy and Occupational Therapy, outside of school hours.
Future Plans
Despite the massive leap forward that the Jon Peterson Scholarship provides, there is still more plans in the works for the state of Ohio. As advocates for this program gathered outside of the statehouse in Columbus on Monday to support the bill, they were still looking to the future. The hope, explains SCO's Legislative Director, Jason Werner, is to work on enacting a state-wide tuition-voucher program that will serve all low-income families, not only those in underperforming districts or with
special needs children
.