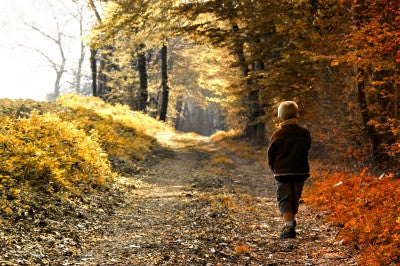 New Reports Looks at Connection between Bullying/Ostracism and Depression in Special Needs Students
[caption id="attachment_1413" align="alignleft" width="300" caption="Image courtesy of chrisroll"]
[/caption] It's no secret that bullying in American schools is a mounting problem for all children. As special needs educators the link between
bullying
and exclusion and children who struggle with additional health conditions or learning disabilities is evident. However, few large scale, reputable studies have taken time to look specifically at the relationship between bullying and the mental conditions of special needs children. That all changed yesterday at the American Academy of Pediatric Societies' (PAS) annual meeting in Boston, MA. At this meeting an important new
study
from Dr. Margaret Ellis McKenna entitled "Ostracism Predicts Increased Risk of Internalizing Conditions in Youth with Special Healthcare Needs" was presented. This study is one of the first major looks at the effects of bullying on special needs students alone and its results are important warnings to all educators.
Bullying Matters
Though children with chronic health conditions and learning disabilities are already at a higher risk for mental health issues such as anxiety and depression, the causes of the comorbid conditions has not always been clear. Dr. McKenna and her team from the developmental-behavioral pediatrics unit at the Medical University of South Carolina decided to undertake this study in order to try and find the answers to this correlation. The focused on 109 youths from the ages of 8 to 17 that Dr. McKenna gathered from children's hospitals. She asked both the children and their parents to complete a series of questionnaires that focused on both bullying and ostracism in schools, including
being excluded by peers
, as well as the presence of depression and anxiety. The children in the study presented with a variety of chronic health conditions. The majority (39%) had ADHD. Others suffered from cystic fibrosis (22%), diabetes (19%), learning disabilities (11%), obesity (11%), sickle cell disease (11%), autism (9%), and short stature (6%). Many children were diagnosed with more than one of the above conditions. The results showed that the presence of bullying or ostracism at school was an indication of increased symptoms of depression and anxiety among these special needs children. What's more, the results of the parent survey further showed that ostracism was the strongest indicator of mental health issues.
The Kids and the Future
In a press release for the American Academy of Pediatrics, Dr. McKenna expounded on the importance of her study's results. She explains, "What is notable about these findings is that despite all the many challenges these children face in relation to their chronic medical or developmental diagnosis, being bullied or excluded by their peers were the factors most likely to predict whether or not they reported symptoms of depression." As educators and healthcare professionals continue to look at the future of bullying in school, recognizing the relationship between the actions of the peer group and the mental health of some of our most vulnerable students is important. Most educators, especially those in special education, are likely aware of the devastating effects that
bullying
can have on special needs students. So, studies like this one only help to confirm these suspicions and support efforts to root out this negative behavior and work towards a healthier school environment for all students.