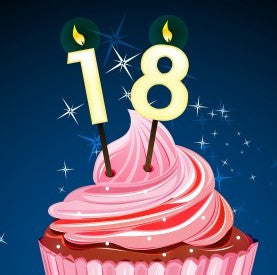 Illinois Governor Quinn to Ask Legislature to Raise Drop-Out Age to 18
[caption id="attachment_1005" align="alignleft" width="300" caption="Image courtesy of digitalart"]
[/caption] On the heels of last week's State of the Union Address by President Barack Obama, Illinois Governor Pat Quinn is prepared to ask his state legislature to raise the dropout rate from 17 to 18 in his state. In his scheduled State of the State Address, Governor Quinn is planning on bringing President Obama's new rally call onto the national stage in a very real way. His goal was clearly summed up in a press release last week where Gov. Quinn explained:
Every child in Illinois deserves a quality education that will serve them throughout their lives. The best way to ensure that our children have the chance to achieve and succeed is to make sure they stay in school long enough to earn their diploma
Why Age Is So Important
As both the president and Gov. Quinn have said, the dropout age is a significant symbolic gesture to make in a faltering economy where education is the only key to success and job security. Currently, some 20 states have already changed their legal dropout age to 18 ahead of the President's call. This includes California, New Hampshire, Florida, and the District of Columbia. However, in the other 29 states, there is a varying range of laws. New York, for example, maintains the once-standard age of 16. Illinois is currently set at 17 thanks to 2005 legislation from then-governor Rod Blagojevich. Most states also have exemptions that allow gifted students to graduate early and others to
dropout
with proof of employment and/or parental permission. Which route Illinois would take is still unclear. Though educational scholars seem to agree that changing the dropout age unto itself is not a significant enough change to compel students to stay in school, the move is still significant. If combined with increased funding for support services, the results of a higher legal dropout age can be significant, affecting the long-term earning potential of the U.S. population in a concrete way.
The Importance of Education in the 21st Century
As educators, we know how important receiving a quality education can be. Over his lifetime, an individual's income earning potential is intricately linked to his level of education. According to the United States Census Bureau, the average yearly salary of a
high school
dropout sits around $23,400. That figure jumps significantly (to $30,400) once that student gets even a GED. "Some college" again provides a big jump, producing an average salary of $36,800, and finally someone with a Bachelor's degree can expect to earn an average of $52,200 per year. Clearly, imploring students to stay in school can have a significant effect on their future contribution to society. As states like Illinois continue to debate the efficacy of this gesture as a symbol and the reality of this gesture in terms of funding, let's hope that the best outcomes for our students and our economy come as a result. What is your state's current dropout age? Do you agree with that number?